Upcoming Presentations by Photoarchive3D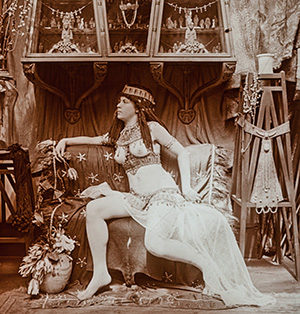 Delivering 19th century stereophotography to today's audiences, with a live projection of special rarities.
In a climate buzzing with the new possibilities of Virtual Reality, the potential of 19th century stereophotographs to provide extraordinary content available nowhere else is increasingly recognized. Since virtually every kind of activity and element of history, art, lifeways, geography, natural history and science from the early 1850s through the early 1950s is covered, the potential scope is immense. We will review our experience in digitizing a comprehensive general collection of 35,000 vintage stereoviews for the dual purpose of object documentation and 3D projection to contemporary audiences.  The topical coverage and physical format (glass and paper positives, tissue views) of material is generally representative of the mix of commercial and private production in the last 150 years.  We will project, in 3D, a sampling of the rarest and most exotic views from this exceptional digital archive . University of St Andrews, "St Andrews Photography Festival". 17 October, 2018, 13:00 at Martyrs Kirk, St. Andrews Scotland. Advance Registration Required.
If you are interested in hosting a Photoarchive3D event please Contact us.
---
Please Check Back Later for News of Upcoming Live Events!


---